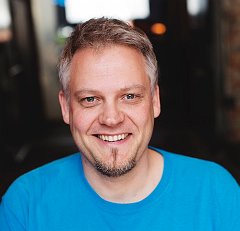 Registered user since Mon 9 May 2022
Bio:
Alf Inge Wang is a professor in game technology at Dept. of Computer Science at the Norwegian University of Science and Technology (NTNU), where he teaches programming, game development, and software architecture. His research interests include game-based learning, exergames, game technology, serious games, software architecture, and software engineering. The research has resulted in over 130 international peer-reviewed publications.
Wang is co-inventor/co-founder of the game-based learning platform Kahoot! with more than 70 million monthly active users across the world. Wang's work with Kahoot! has resulted in several awards, including the Norwegian Tech Award 2014. He has also co-founded other startups, including PlayPulse developing high-intensive exergames, Maenage providing a solution for gamifying house chores, and BitPet - a location-aware AR-gaming platform for increasing physical and social activity. He has also been involved in the EduApp4Syria project, where the goal is to provide high-quality literacy game apps to teach Syrian out of school children to read.
Affiliation:
Norwegian University of Science and Technology
Research interests:
Game technology, game-based learning, exergames, serious games, learning technology, software engineering, software architecture
Contributions